I think they should change the saying "An apple a day, keeps the doctor away" to "an avocado a day, keeps the doctor away".  I swear the avocado is become the coconut oil of fruits. You can do anything with avocados. Have them for breakfast with eggs and bacon (my personal favorite), spread it on Ezekiel toast, make a delicious guacamole or best is in a smoothie – recipe here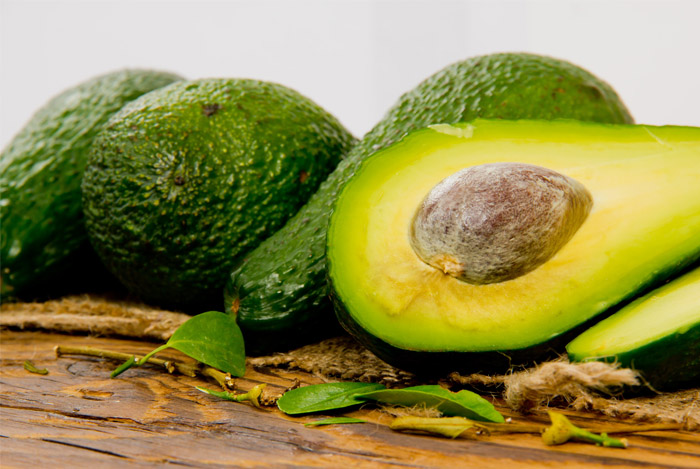 Now avocados are definitely delicious but did you know there are benefits to eating avocados? Here are 5 of the many ways avocados benefit your health.
Lower Cholesterol 
This fruit is packed with the good fats, the LDL fats that aid in lowering cholesterol. Avocados are also high in beta-sitosterol, a compound that has been shown to lower cholesterol levels.
Protects against eye disease
Move over carrots, avocados are also packed with carotenoid along with lutein which aids in protecting against eye disease
Good for heart health
In a time when heart disease is running rampant, having an avocado a day can prevent heart disease One cup of avocado has 23% of the recommended daily value of folate which studies show has a much lower incident of heart disease. The vitamin E, monounsaturated fats, and glutathione in avocado are also great for your heart.
Cancer Prevention
Avocados help prevent multiple cancers such as prostate, oral and breast cancer. Avocado, like olive oil, is high in oleic acid, which has been shown to prevent breast cancer in numerous studies. Avocado extract has also been shown to inhibit the growth of prostate cancer cells.
Loaded with Potassium
Looking for a way to replace the banana ( high in sugar) but don't want to sacrifice potassium. Look no further than the avocado.  Avocados are actually very high in potassium… with a 100 gram (3.5 ounce) serving containing 14% of the RDA, compared to 10% in bananas, which are a typical high potassium food. Why do we need potassium?  This nutrient helps maintain electrical gradients in the body's cells as well as regulate heartbeat and lower blood pressure.
There are so many benefits to eating avocados and they are so versatile, so pick a few up today at the supermarket and enjoy avocado everything.
What is your favorite way to eat an avocado?
Please follow and like us: